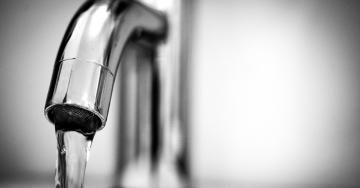 Safe, clean drinking water is essential for everybody. You'll have access to just that at Royal Roads.
Why are we talking about water safety at RRU?
RRU tested water across campus from November 2020 to January 2021. That testing showed some lead levels slightly over the Canadian Drinking Water Guidelines allowable limit.
While testing confirmed most of our water sources are safe, out of an abundance of caution, we introduced new campus drinking water standards. Under those standards, RRU's Operations and Resilience team tests campus water sources twice a year.
What water on campus is safe to drink?
You should only drink water from water coolers and water bottle filling stations located across the campus — this also applies to the water you use to make your coffee, tea, soup or anything else.
Use tap water to wash your hands or clean your dishes only. Your skin doesn't easily absorb lead from water, so it's safe to do so.
The filling stations' filters remove lead from drinking water. You can be reassured we replace those filters every three months, following the manufacturer's recommendation. We also clean water cooler towers quarterly and have installed water filters in all food preparation areas.
You'll see more water coolers in the short-term, but fewer in the long term, as we install more water bottle filling stations.