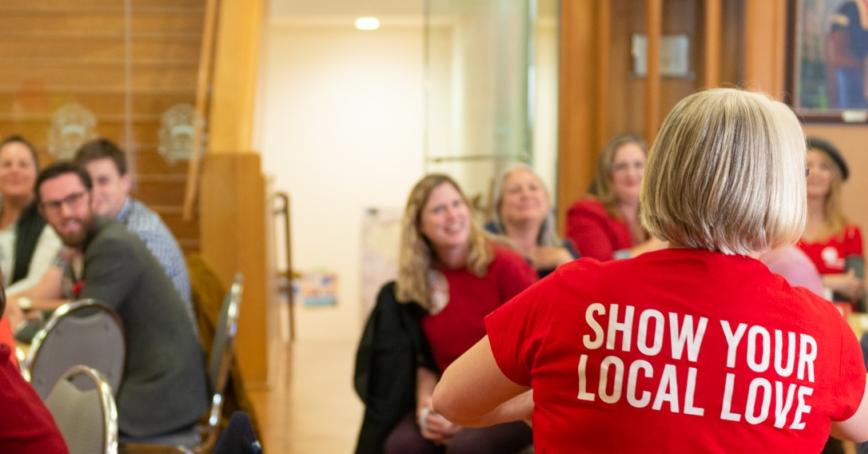 Thank you for showing your local love!
Even during the challenging pandemic times of 2021, you came through to help people in our community by generously donating to the Royal Roads United Way campaign.
We can't thank you enough for continuing to show that RRU lives its value of caring every day.
Campaign totals reached $52,466 through pledges and events, along with a $5,000 donation from RRU. From the pledged amounts, $12,860 was designated to a matching funds program, which increased our impact to $63,326!
RRU President Philip Steenkamp announced the United Way would be one of three local charities to receive $5,000 to help people in British Columbia. These funds would typically have been used for various December festivities at Royal Roads. The Red Cross and local food banks also received $5,000 each.
Because attendance at in-person events was restrictioned, the United Way committee ran the campaign online and held a campaign kickoff, a duck race, a 50/50 raffle and an online auction and art show, along with seven weekly prize draws.
We look to the future when we can take part in favourite events suspended during the pandemic, like the Book and Bake sale and Pyjama Day.
Thanks to your participation, we are grateful for what we were able to do in 2021 to support our community.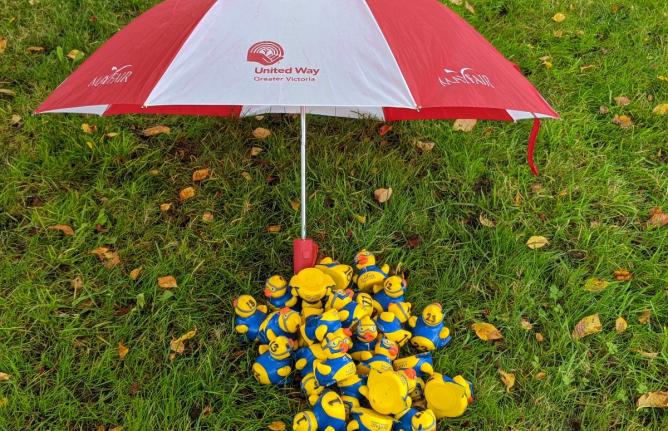 Supporting our community
Learn more about what United Way Southern Vancouver Island is doing to support people in need in our community.
Read stories of support