Cultural values in the workplace
Culture is one of the most important drivers for long-term, sustainable success. Our culture is what differentiates Royal Roads from other universities. Identifying and emphasizing our RRU culture makes us a workplace of choice. It builds collaboration among departments and divisions and enables us to deliver outstanding value to our learners.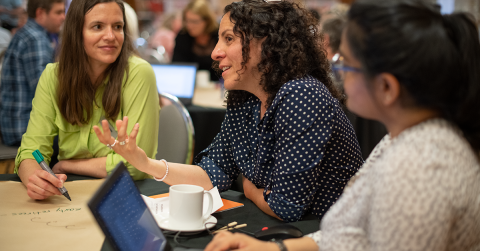 Your values, our values
Leading with values takes time and dedication. We want to keep learning how to make the university better by turning to the people who work here.
How do you you take action on co-creating our culture.
Every few years, Royal Roads asks people who work with us to complete a Cultural Values Assessment (CVA) survey.
We're proud of what we offer our learners at RRU. We're equally proud of who we are as a university and grateful to you for helping us get where we are and where we hope to be.