An inclusive and accessible campus
Royal Roads aims to be a safe, equitable and inclusive workplace for our staff and faculty. You will find a variety of accessible features on campus, including ramps, elevators and parking. We also provide the means for all workers to do their jobs to the best of their abilities.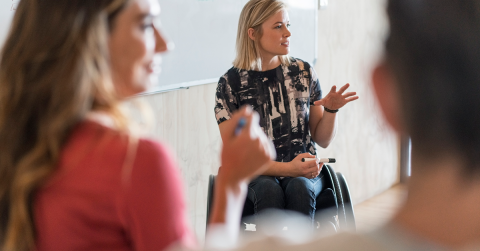 Accessibility issues in the workplace
If you have accessibility issues at work, contact your manager. For additional support, contact Human Resources.