Plan your development goals
We believe in learning for life — at any age or stage. As a staff or faculty member at RRU, you'll set your professional and personal goals every year through the performance development process. You will communicate with your manager regularly to clarify role responsibilities, priorities and performance expectations to ensure mutual understanding, enhance effectiveness in achieving the university and departmental goals, and support for your development.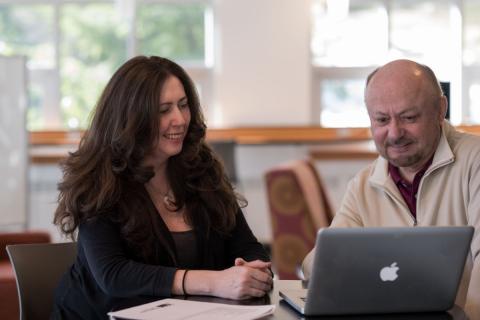 Why performance and development planning is important
We devote a lot of time and resources to performance and development planning at Royal Roads. We do it because we all contribute to meeting our departmental and university-wide goals.
Outcomes of the PDP process include the following:
strengthening relationships between employees and managers, as they create and review goals together
creating opportunities for employees to receive support, recognition and development
helping individuals to reflect and assess their performance
holding staff and faculty accountable to the goals they set as individuals, teams and as part of the university
demonstrating the university's values of caring, accountability and creativity
giving managers the opportunity to serve as a coach and mentor