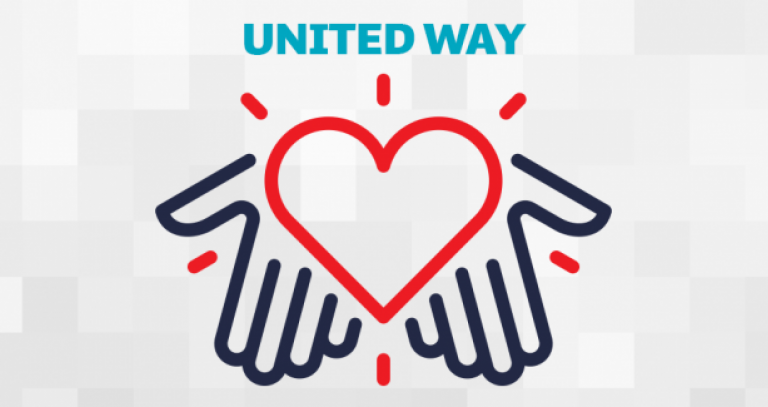 While still riding the 2020 adrenaline rush of having raised over 1 Million dollars to support programs funded by United Way, we're gearing up to start the 2021 campaign! Watch for kickoff event details in the coming weeks.
Let's get this party started
Drivers and goals
Cindy Goodman and Cecilia David are happy to co-chair the campaign, which will run from October 13 to November 29
The financial goal is $56,000.00
Our participation goal is 100%
Pledge Drive
We'll send you an invitation by Oct 1 via email, inviting you to participate in the campaign, starting with the pledge drive.
Anyone who donates via a pledge is entered into our weekly prize draws, where they can win a variety of prizes. Check out the prize selection details. The earlier you pledge, the more draws you'll be entered in.
Events
We're postponing the popular Book & Bake Sale until the spring, but we anticipate holding the following events this year:
Kickoff
50/50 raffle draw
Online auction & Art Show combination
Rally
Duck Race
More information will be provided once schedules are organized.
And we're investigating some new options, one of which involves homemade Samosas (yummy!).  If you love Samosas (and who doesn't?, keep your ear to the ground for more details about that. 
One other involves photography. If you're a photographer and you are interested in hearing the idea and perhaps volunteering your time and skill, please contact Carole Sandhu.
Do you want to help?
In addition to the photography idea, we are looking for people to manage the 50/50 draw (we have processes in place). If you have some time during the campaign, we'd love your help with that.
We'd like to host some free skill-sharing events. If you know how to do something and you're interested in sharing it with others (for free, in an approx. 30-minute window), please let us know. Ideas include cooking, baking, origami…
All fired up!
The committee is all fired up and – like always - hoping for the best campaign ever.
The fine folks in Operations have refurbished our big UW thermometer and we appreciate all their hard work. We'll get it installed closer to kick off – look for it across from the info kiosk. You won't be able to miss it – check out the new paint job.
We're hoping the new look will keep you all fired up, too! Let's start.