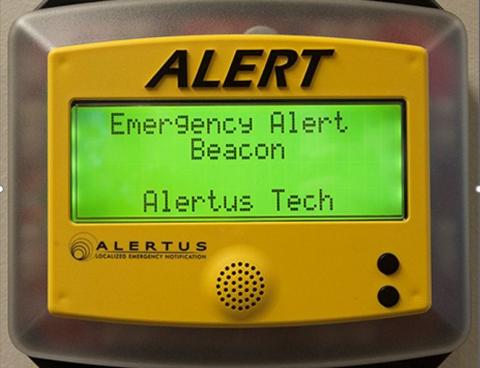 Alerts for urgent situations on campus
Royal Roads University uses an emergency notification system called Alertus to quickly notify people on campus of urgent situations. The system also delivers critical information, including what steps should be taken to keep safe.
How Alertus delivers notifications
Alertus uses three channels to reach people on campus:
Beacons installed inside buildings — beacons will flash, sound an alarm and show a text-based message about the situation
Voice messages broadcast by speakers inside and outdoors — text to speech functionality will deliver an audio message about the situation
Digital alerts to RRU computers connected to the network — depending on the severity of the situation, either a pop-up or full-screen takeover will deliver a message to users on RRU computers who are connected to the RRU network (whether connecting on campus or remotely)
How to respond to an alert
The alert will tell you what action to take, if any is required.
Some alerts are for information only — such as a wild animal sighting or a road closure. You don't need to take any action in these cases.
If the notification requires you to take an action — such as evacuate a building; lock doors and windows; or drop, cover, and hold on in the event of an earthquake — the message sent by the above three methods will tell you what to do.
Supported by RRU
In the event of an emergency situation on campus, you will have the support of RRU Emergency Wardens, Security and Operations and Resilience teams — and first responders.
Remember: In case of an emergency, call 9-1-1. Then call Campus Security at 250-391-2525 or from any emergency phone on campus.
What you can do
We encourage you to regularly review RRU's emergency and security information.
Every building has evacuation maps posted within as well as information about the nearest emergency assembly area. In addition, detailed emergency and security information is available on this website.
Take time to familiarize yourself with these resources, so you know what to do and where to go should an emergency situation arise when you're on campus.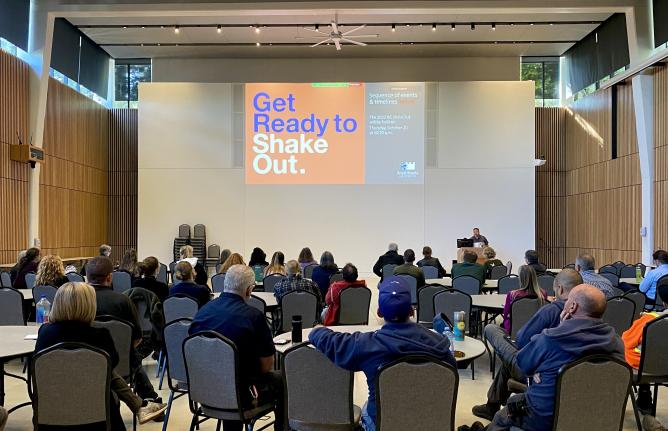 Learn more: info session video and FAQ
Log in to view the Alertus information session video and FAQs asked by the RRU community during the info sessions.
Learn more about Alertus