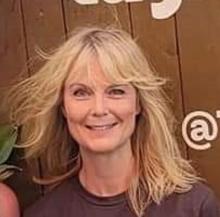 Marlene Ryan
Member
United Way Committee
Marlene has worked in the School of Education and Technology since 2015 and has been involved with the United Way for many years, including back in the early 2000's when she held a "choose my Hallowe'en costume" fundraiser at work and wore the costume determined by the winner. (She doesn't remember what it was. It was before Facebook.)
Marlene is instrumental in running the online auction and art show, and of course also tries to place a winning bid or two herself since auction items make great Christmas presents or can be saved for a personal treat.
Despite not being a competent baker (her words), Marlene likes to contribute scary-looking "Pinterest Fail" baked goods for the Book and Bake sale, which can be especially relevant when the event is held around Hallowe'en. Marlene is also a fervent supporter whenever a Pyjama Day fundraiser is held.
I know how easy it can be to fall onto tough times, and I think it is society's role to help uplift those going through difficult life situations, however long that might take.