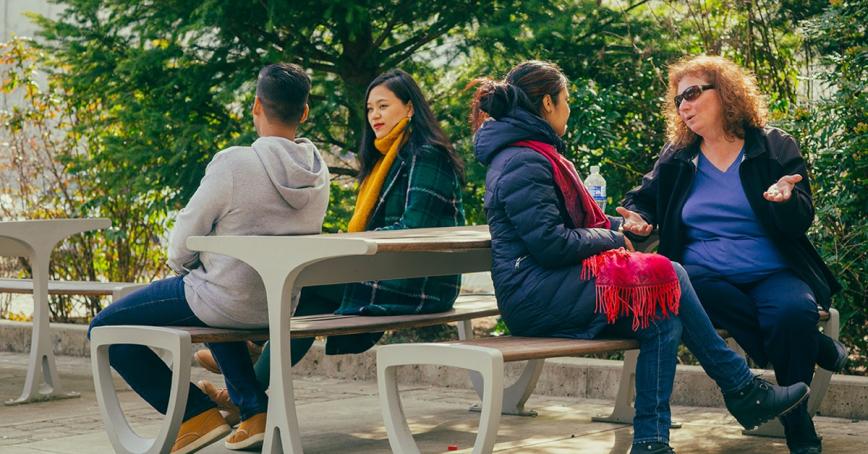 We know people experience systemic barriers for many reasons.
That's why we gathered information on age, family status, gender and sexual diversity, place of origin, language and religion. The Everyone Counts census report paints a picture of the diversity of our workforce at Royal Roads University.
The census, conducted in 2020, looked at the representation of:
women
visible minorities (racialized)
Aboriginal (Indigenous) peoples
Persons with disabilities
the LGBTQ2S+ community
Participants
We invited our 578 employees to take part in the Everyone Counts census, and had a response rate of 54 per cent (314 respondents). We know that with this response rate, we may not have a clear piece of the whole RRU workforce. That's why we'll be surveying our workforce every year, so we have information about the makeup of our workforce over time.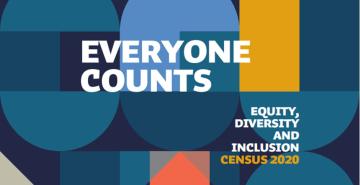 The results
Read the Everyone Counts census report and get a feel for the diversity we enjoy in our workplace.
You can also read the 2019 EDI survey results to see how they compare.
Moving forward
After we finished the 2020 census, the next steps were to:
share the results with executives and employees
turn the findings into action items
look at how other colleges and universities gather information through self-identification
Reflecting on the census results
Human Resources did a review as part of the Canada Research Chair EDI Action plan resubmission process. This review helped us identify areas for improvement in our recruitment processes, for example, including a way for new employees to self-identify when they join Royal Roads University. We've implemented this recommendation in our employee job application process.
These are the kinds of actions we'll be able to take, in response to the census results every year. Each of these steps will help us understand and expand the demographics of our workforce moving forward.