Research shows that when people feel engaged as employees, they tend to be more passionate about what they do - and more committed to the organization they're a part of. People who feel engaged at work go above and beyond to reach their personal goals and contribute toward the organization's goals.
The term "engagement drivers" refers to all the factors that influence and foster commitment and connection among employees toward their organization. 
As staff and faculty at Royal Roads, you were invited to share your workplace experiences in November 2022 through our Employee Engagement Survey.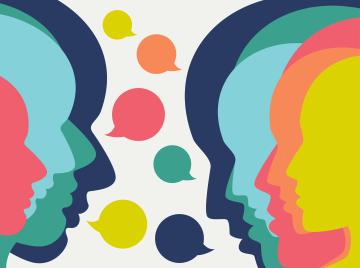 The survey was open for three weeks, during which 74 per cent of our employees shared their insights on their experience working at RRU and provided valuable suggestions for continuous improvement.
Together, we will continue to create an inclusive workplace that embraces diversity, celebrates achievements, and fosters innovation. 
Engagement drivers at RRU
Through our Engagement Survey, we sought your valuable feedback on 14 drivers split into three categories:
Job drivers

Organizational drivers

Retention drivers

Employee Empowerment
Total Rewards
Learning and Development
Co-worker/Colleague Relationships
Manager Relationships

Culture
RRU Potential
Department Leadership
Collaboration Between Units
Executive and Senior Leadership
Climate Action
Indigenous Engagement

Health, Safety & Wellness
Community Engagement
About the survey
The Employee Engagement Survey sought feedback on important initiatives identified in our new strategic vision Learning for Life: 2045 and Beyond, our related plans, and broadly, our future strategic direction. 
 
EDI-related questions were intentionally excluded from the survey as data related to this engagement driver was collected through the CCDI Environmental Scan conducted in May, 2022. 
An opportunity to engage further
We'll collaborate with unit leaders to analyze their units' performance and develop action plans to enhance engagement. Survey reports will be accessible for any unit with four or more responses.
Watch a recording of the survey results overview here.